Attorney Anthony Greco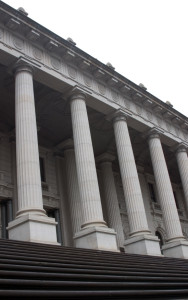 With over 20 years of legal experience in the state of Ohio, attorney Anthony Greco is a wealth of information when it comes to local legal matters.
Reviewing legal cases and their outcomes is a key element in the success of future cases.  Here, Anthony Greco provides reviews of issues that have caught his attention in the legal world.  This site offers case reviews on a variety of legal issues, covering everything from spousal support to commercial real estate.
Often, the success in a case depends on the work done up front.  Discovery, documentation, and credible information are key in a positive outcome.  This information will determine how a case is handled.  Should you be aggressive? Try to settle outside of court? Look for an amicable resolution?  Looking at case reviews will allow you to determine whether you've got a good chance for success, or if you need to reconsider your plan.
Whether you're doing research for an upcoming legal issue of your own, studying law, or are simply interested in the outcomes of these cases, this site offers a wealth of information in language that you can understand.